Show Date:

Yes

Date:

November 30, 2021 (Deadline of Submission)

Button Label:

SUBMISSION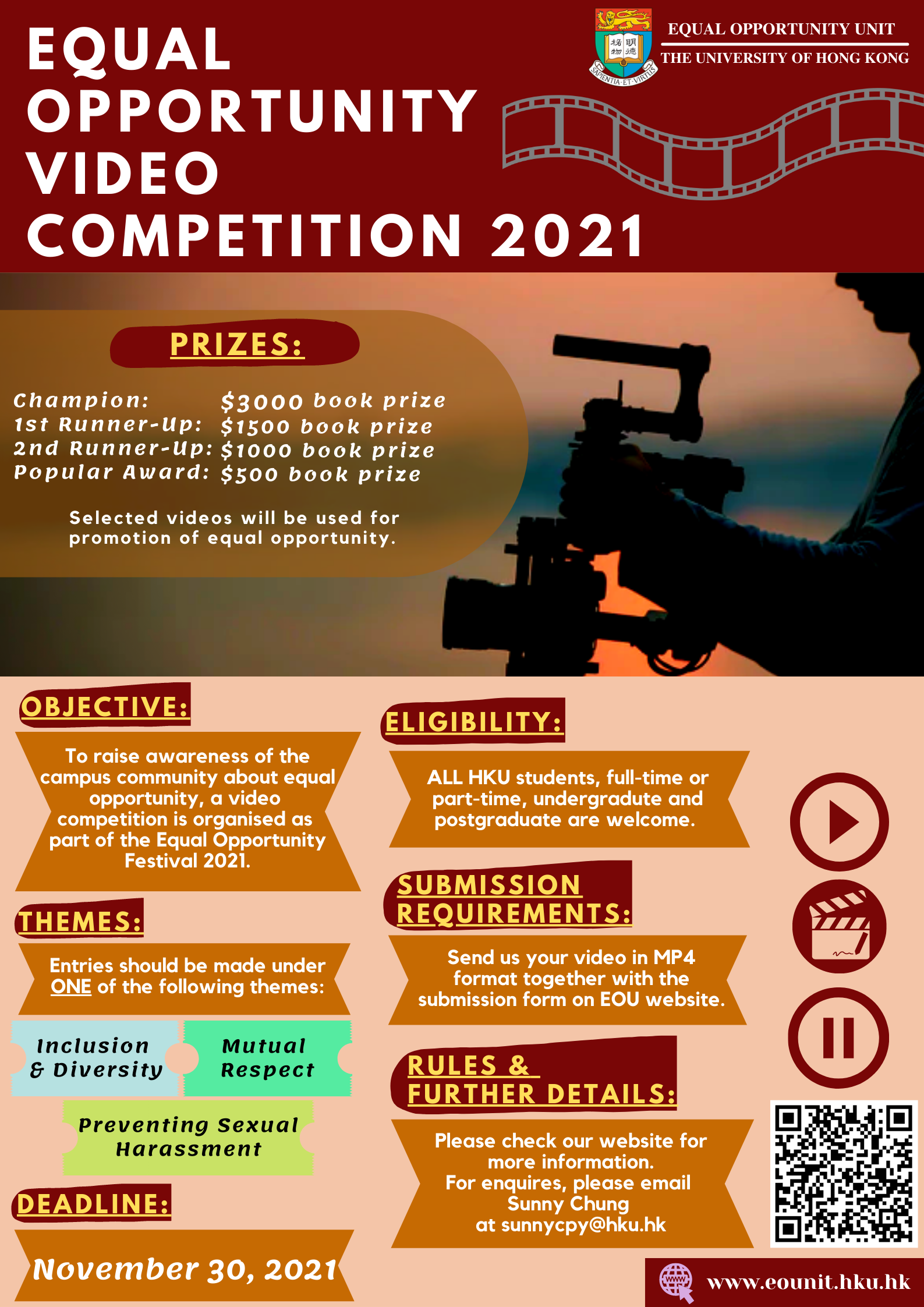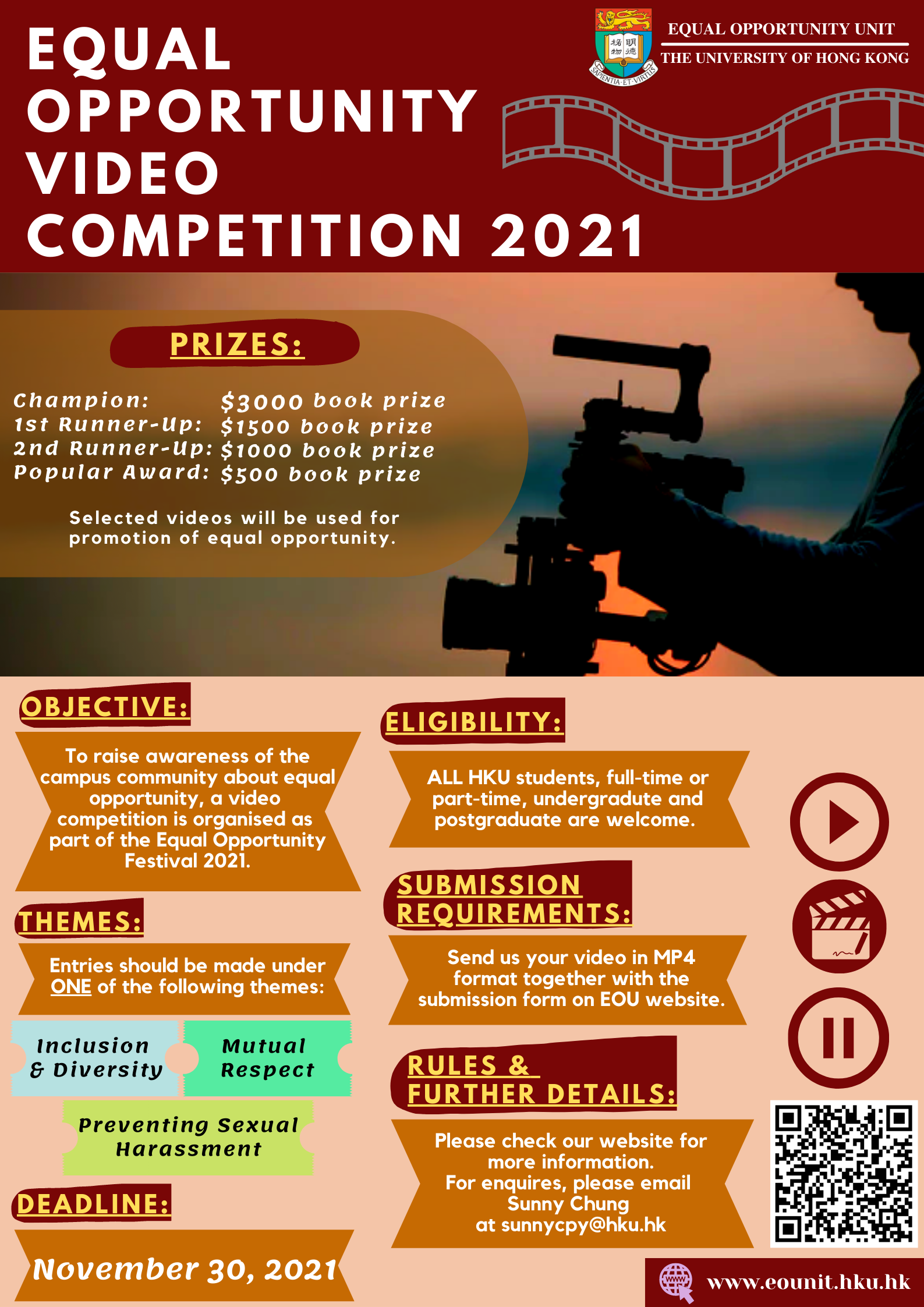 Equal Opportunity Video Competition
Objective
The University is committed to creating, promoting and maintaining an environment of equality of opportunity for members of the University community, free of any discrimination/harassment. To raise awareness of the campus community about equal opportunity, a video competition is organised as part of the Equal Opportunity Festival this year.
Themes
Entries should be made under one of the following themes:
Inclusion and Diversity
Mutual Respect
Preventing Sexual Harassment
Eligibility
All HKU students, full-time or part-time, may submit entries individually or in teams.
Prizes
Champion: HK$3,000 book prize and a certificate
First runner-up: HK$1,500 book prize and a certificate
Second runner-up: HK$1,000 book prize and a certificate
Most Popular Video: HK$500 book prize and a certificate
Submission Requirements and Deadline
Technical specifications:



| | |
| --- | --- |
| Video Duration | 3 to 5 minutes |
| Submission Format | Upload your video onto the submission form or provide a Google link with the uploaded video in format of MP4. |
| Resolution | 1920x1080 pixel / 1280x720 pixel |
| Max. File Size | 2000mb |
Texts and language used in the video should be in English, with English subtitles. Subtitles in Chinese may also be included.
Complete the submission form available here, which should include a description on your ideas for the video.
Deadline for submission: November 30, 2021 (Tuesday)
Assessment Criteria
Relevance to the chosen theme
Clarity of message
Creativity and originality
Visual impact
Results will be announced before end of December 2021.
Competition Rules
All entries must be original and must not infringe any copyrighted materials.
A student should not submit more than one entry, whether individually or in a team.
There is no restriction on video style, for example, it can be animation, whiteboard pictures, live action, motion graphics, kinetic typography, etc.
Entries containing potentially offensive materials or any materials that may infringe copyright will be disqualified.
The decision of the judging panel shall be final.
Shortlisted videos will be shown on EOU Facebook from December 9 - 15, 2021. The 'Most Popular Video' will be awarded to the video with the most 'likes' on EOU Facebook during the designated voting period.
Selected videos will be shown on U-VISION and EOU social media. Entries may be used by the University for promotion of equal opportunity in future without prior notification or request.
The organiser reserves the right to amend the rules of the competition without prior notification.
Enquiry
For enquiries, please contact Sunny Chung via email sunnycpy@hku.hk.
DATE: November 30, 2021 (Deadline of Submission)