Show Date:

Yes

Date:

September 22, 2023

Time:

18:30 - 20:30

Venue:

Convocation Room, MB218, 2/F Main Building

Button Label:

REGISTER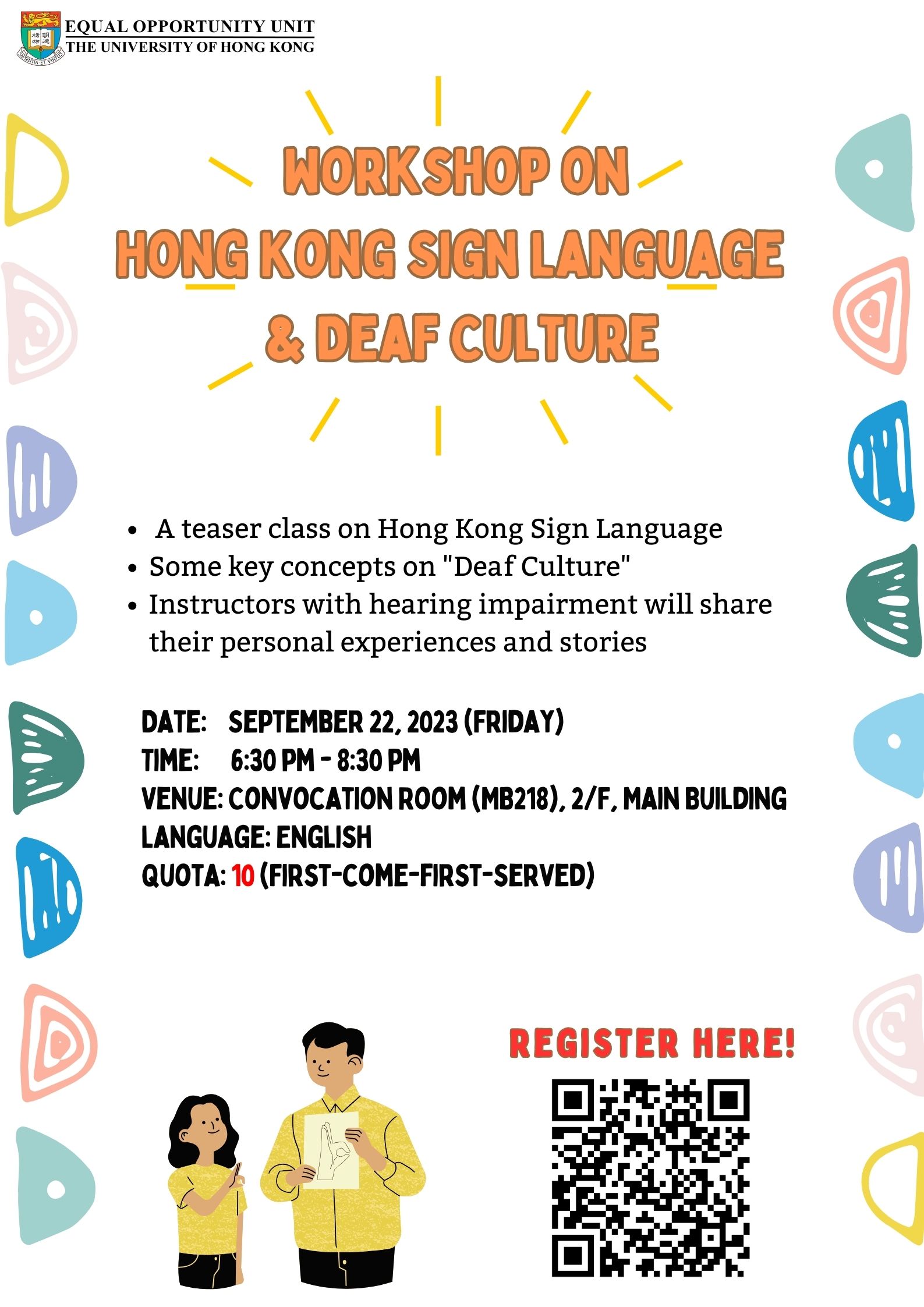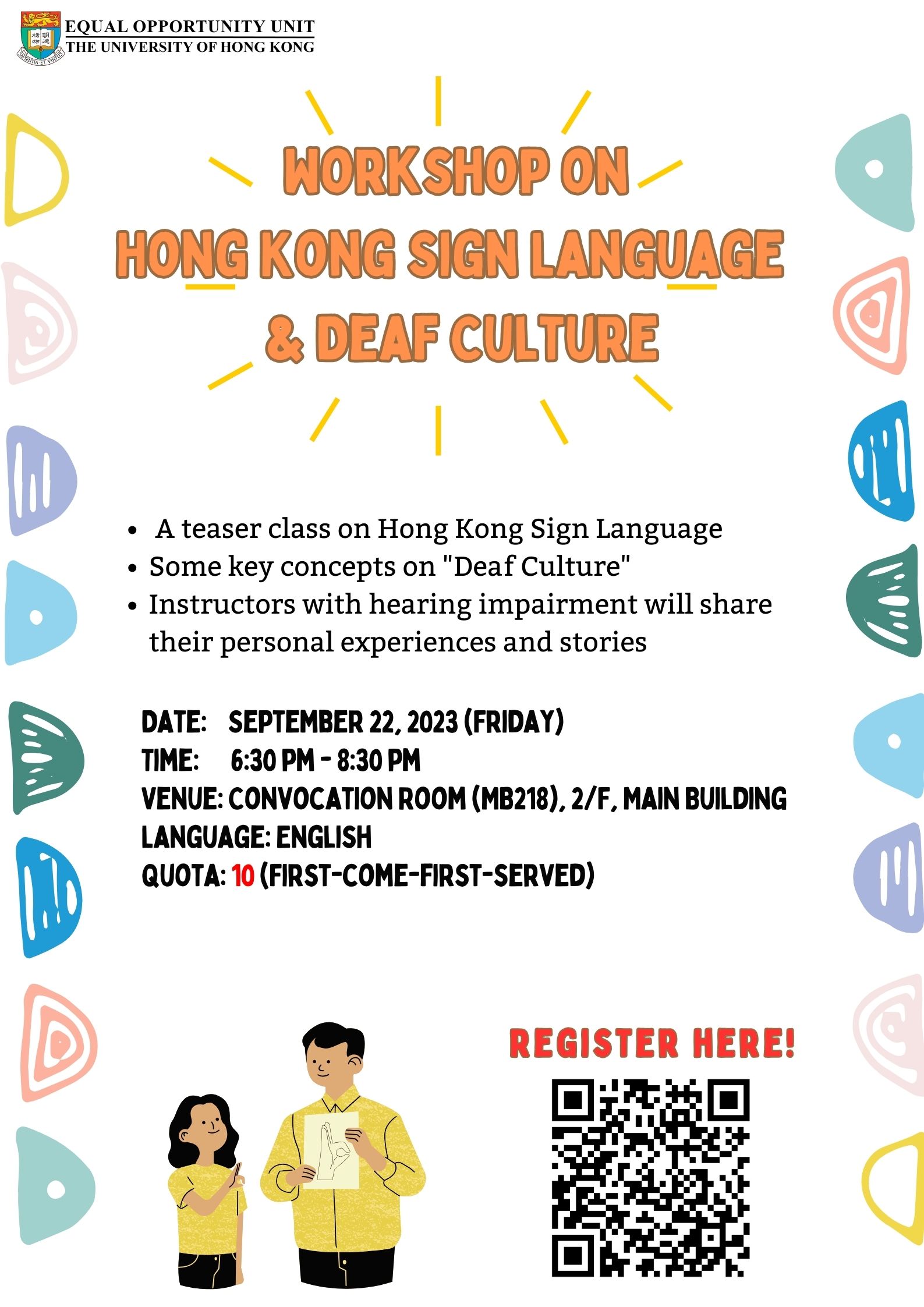 Workshop on Hong Kong Sign Language (HKSL) and Deaf Culture
Equal Opportunity Unit is organizing a workshop to celebrate the International Day of Sign Language. Participants will enjoy a teaser class on Hong Kong Sign Language and learn how to communicate with a person with hearing impairment without speech.

By learning some key concepts on "Deaf Culture", participants will acquire how persons with hearing impairment navigate their lives with eyes. Instructors will share their personal experiences and stories to engage dialogues with non-deaf participants. You are also encouraged to brainstorm ideas on how to petition the privileged and challenge the system.
Language: English
Quota: 10 (First-come-first-served basis) Full

For any enquiry, please contact Mr Chris Mok at mokchris@hku.hk.
DATE: September 22, 2023
TIME: 18:30 - 20:30
VENUE: Convocation Room, MB218, 2/F Main Building