HKU - EOU Website Inner page
Date:

Sep 15 - Oct 30, 2020 (Deadline for Submission)

Button Label:

REGISTER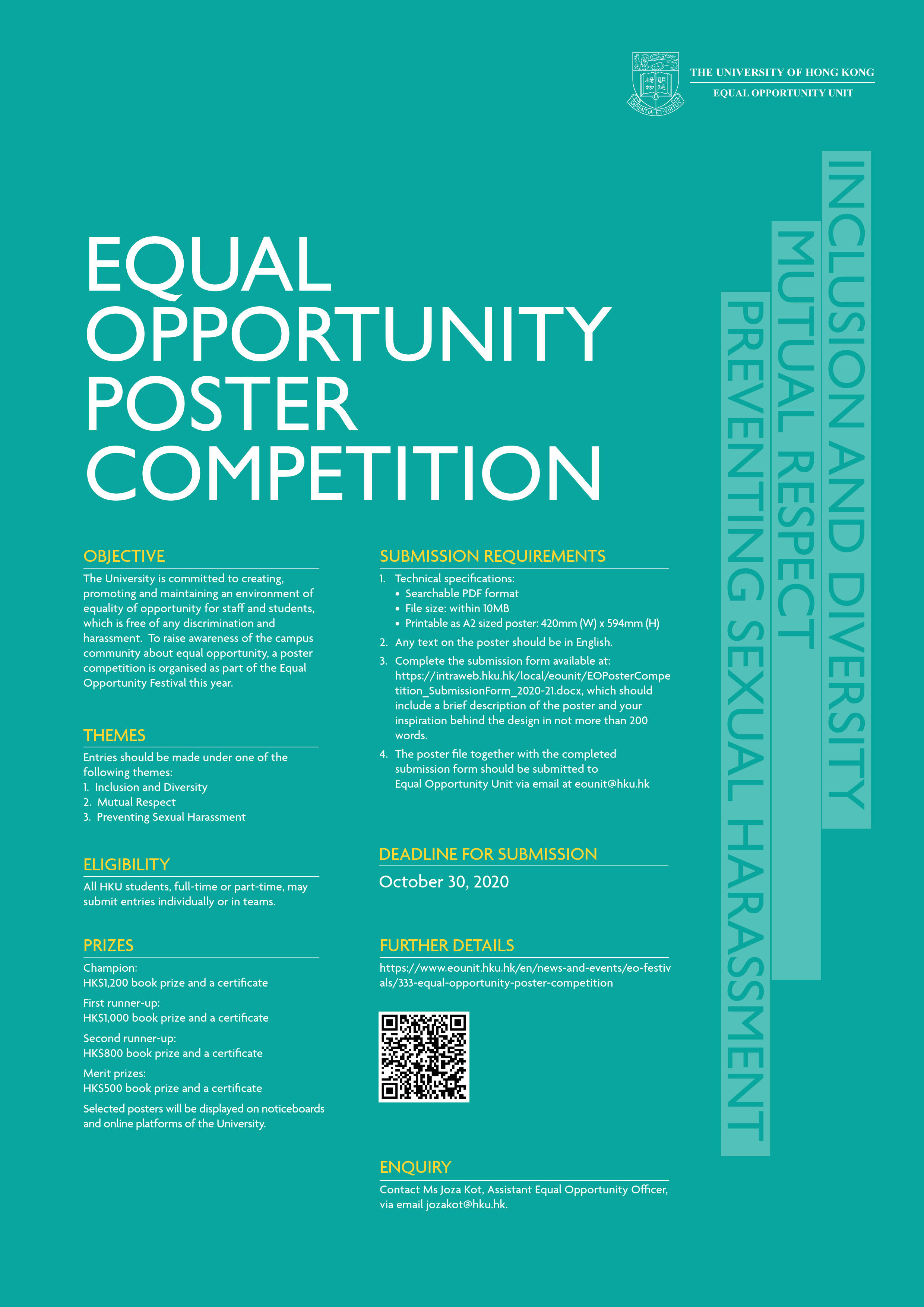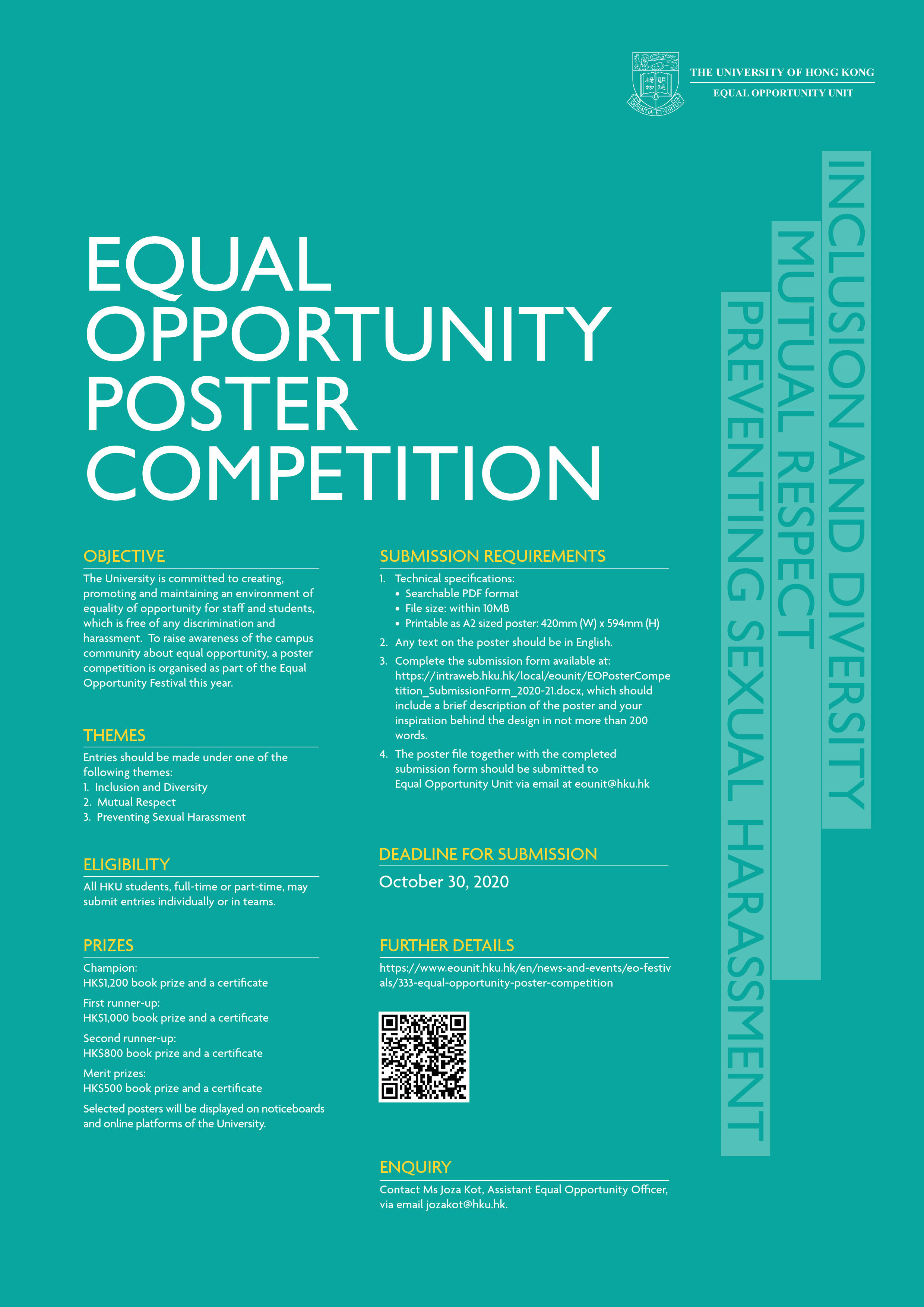 Equal Opportunity Poster Competition
Objective
The University is committed to creating, promoting and maintaining an environment of equality of opportunity for staff and students, which is free of any discrimination and harassment. To raise awareness of the campus community about equal opportunity, a poster competition is organised as part of the Equal Opportunity Festival this year.
Themes
Entries should be made under one of the following themes:
Inclusion and Diversity
Mutual Respect
Preventing Sexual Harassment
Eligibility
All HKU students, full-time or part-time, may submit entries individually or in teams.
Prizes
Champion: HK$1,200 book prize and a certificate
First runner-up: HK$1,000 book prize and a certificate
Second runner-up: HK$800 book prize and a certificate
Merit prizes: HK$500 book prize and a certificate
Selected posters will be displayed on noticeboards and online platforms of the University.
Submission Requirements and Deadline
Technical specifications:
- Searchable PDF format
- File size: within 10MB
- Printable as A2 sized poster: 420mm (W) x 594mm (H)


Any text on the poster should be in English.


Complete the submission form downloadable here, which should include a brief description of the poster and your inspiration behind the design in not more than 200 words.


The poster file together with the completed submission form should be submitted to EOU via email eounit@hku.hk by

Friday, October 30, 2020

.
Assessment Criteria
Relevance to the chosen theme
Clarity of message
Creativity and originality
Visual impact
Results will be announced before end of November 2020.
Competition Rules
All entries must be original and must not infringe any copyrighted materials.
A student should not submit more than one poster, whether individually or in a team.
The decision of the judging panel shall be final.
Entries may be used by the University for promotion of equal opportunity on campus and in the community in future without prior notification or request.
The organiser reserves the right to amend the rules of the competition without prior notification.
Enquiry
For enquiries, please contact Ms Joza Kot, Assistant Equal Opportunity Officer, via email jozakot@hku.hk.
DATE: Sep 15 - Oct 30, 2020 (Deadline for Submission)